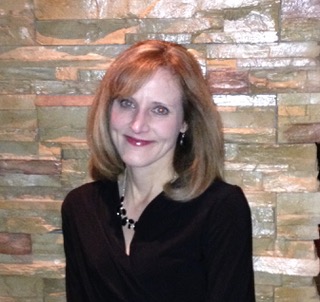 Christine Gathers....My Story
With nearly 30 years of industry experience spanning the entire pharmaceutical value chain, I have turned my focus to regulatory consulting.  I have spent nearly 1/3 of my career in regulatory as a scientist, policy shaper and as a leader.  I have also spent more than 10 years focused on personalized medicine.  I have watched the healthcare industry evolve and adapt while the pharmaceutical industry makes tremendous strides in delivering tailored medicines to patients.  Deep industry experience coupled with regulatory policy making have contributed to my passion to work with clients to address their companion diagnostic issues and to pave new pathways for personalized medicine with the goal of improving patient lives.   Although there is significant complexity for co-development programs and for early phase development programs in general, regulatory hurdles should not be your main concern.  I would like to work with you to address your regulatory challenges.
My Approach
Unlike a number of strategists, I am able to take big picture thinking to a level where pragmatic action steps can be taken.  We will brainstorm a wide array of options and assess the merits of each option to arrive at an optimal solution that is just right for your needs.  Regulatory strategies require an eye for detail.  I am attentive to detail while keeping the details in context of the big picture.  Having implemented strategies as a regulatory scientist and regulatory leader, my broad cross-functional experiences enable me to develop winning regulatory strategies.
Getting Acquainted
I worked at Eli Lilly and Company for nearly 30 years and had a multitude of experiences spanning the pharmaceutical value chain (e.g. manufacturing, development, marketing, sales, business development, corporate strategy, medical and regulatory) while at Lilly. Biomarkers have been a focus for me since working in Diagnostic and Experimental Medicine where I was responsible for clinical biomarker operations at Lilly.  In my nearly ten years within Regulatory, I provided support for numerous drug efforts in clinical development across multiple therapeutic areas (e.g. diabetes, cardiovascular, autoimmune, musculoskeletal, oncology).  As a Senior Director in Regulatory, I was responsible for regulatory support across Lilly's portfolio of companion diagnostics including collaboration with diagnostic manufacturers to integrate the development and registration of the diagnostic with that of the drug product.  I have a BS in Chemical Engineering from Case Western Reserve University, a MSc in Pharmacology with thesis from Butler University, a MSc in Biology from Purdue University as well as a Regulatory Affairs Certification (RAC).
Next Steps...
Please give me a call to discuss your pressing or urgent regulatory concerns.  Whether your need is a question, full blown strategy or general consultation, I would be interested in the opportunity to collaborate with you.  I look forward to the opportunity to contribute value to your drug development goals.